Face Painting, OR Balloon Art, OR Magician, and more. You can combine packages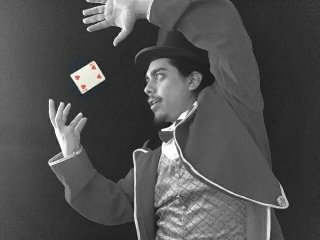 Description
Call to check availability and PRICING thats catered to your party needs


http://www.theandexperience.com/packages



BALLOON DECOR
Bring some pizazz to your next event with balloon arches, centerpieces, columns, frames & sculptures. No event is too small for customized balloon decorations.
Let us fill your guests with wonder & awe! each show has a variety of tricks & illusions From Close-up Slight of Hand Magic to mind-boggling predictions you have to see to believe, all ages will be bemused & enthralled... "& For our next trick..."
whether its a child's magical unicorn or a medieval archer's bow, we bring imaginations to life with our balloon art. Let imaginations run wild at your next party or event!
FACE PAINTING
tigers, fairies, &Monsters...let your creativity be the only limitation. we use only the industry's top products so you know that your guests will be safe when they transform into what their imagination brings forward!
HENNA
Originating from ancient India, Henna or "Mehndi", is a form of ceremonial body art. Let us bring this ancient & beautiful tradition to you & your guests. the body art is temporary & is sure to be a hit at your next event!
STORY-TELLING
poems, nursery rhymes, fables & More! Let us help you create a fun, educational experience full of magic & wonder. Equipped with a menagerie of costumed characters, adventure-filled tales & just a touch of magic, we'll take your guests on a journey they won't soon forget.
CRAFT CORNER
Centered around the theme of your party, we provide all the supplies & assistance to create a unique and treasured keepsake. Alice in wonderland theme? Let's paint flowers! Princess? Sparkly crowns!! Even dinosaurs? Yup! We've got ideas for every style!