EVENT PLANNING & RENTALS

"Full Service Event Planning and Rentals with Kids Bouncing Fun"


Planning a big event can be stressful, but it doesn't have to be. At Kids Bouncing Fun, we offer full service event planning to take the worry off your shoulders. From coordinating all your rental needs to planning every detail of your big day, we have you covered.

Whether you're planning a baby shower, wedding, or company party, our event planning services can save you countless hours of stress. We offer solid colored linens, unique linens like sequin runners and ruffled table skirts, dessert trays, banquet tables, cocktail tables, and even paper rose flower wall rentals. And when it comes to private home parties, we can provide everything from tables and chairs to buffet style food service with bar service. No private party is too small or too big for us to handle.

Don't spend your time stressing over the endless details of event planning. Let Kids Bouncing Fun take care of everything for you. We serve all throughout Solano County, Napa County, Sonoma County, Sacramento County, Yolo County, and many other surrounding counties and cities. Give us a call at 707-861-1184 to discuss your event planning and rental needs.
BF - Paper Rose Flower Wall Backdrop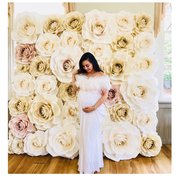 Photo Booth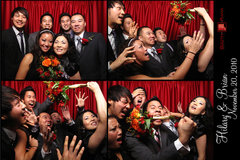 Private Petting Zoo - 1 hour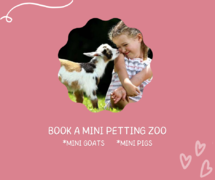 BF - 20' X 40' Tent